Heading Into the Holidays with Hydration & Preparedness
November 14, 2022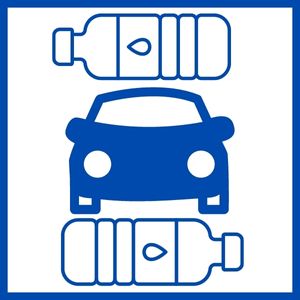 With the Holiday Season officially switching into high gear this month, we want to remind everyone to take a few moments to focus on hydration and preparedness. Two very simple steps to keep you feeling great for all the upcoming festivities and getting there safely!
Hydration Tips and Tricks
Staying hydrated during the cold, dry winter months can be a challenge. We all struggle with drinking the recommended amount of water even without the cold. However, water is the very foundation of our bodies. To stay healthy, happy, and well-rested, we have to be sure we do all we can to fill up that water cup. Here are some tips to make it as enjoyable as possible.
Add a squeezed lemon to a cup of warm water while getting ready. A lemon and water combo taste great and can boost your energy for the day or event ahead.

In a water pitcher (or filter) combine squeezed lemons, oranges, and grated ginger. It taste great and will help keep the blood flowing.

1-cup about 30 minutes before bed will keep you hydrated as you sleep. This aids in a deeper and more restorative sleep without frequent interruptions.

Did you know that staying hydrated before bed makes for better dreams? That's right, 1 cup for better (and possibly more interesting) dreams. Be sure to keep a journal by the bed!

Try a nice morning tea to keep you warm and hydrated, we recommend peppermint!
Cold Weather Preparedness Car Kit
As the seasons change, be sure you are prepared no matter where you are located. Inclement weather can catch even the most prepared individual off guard. Having a kit in your car can ensure safety no matter what may come your way.
WATER

Snacks

Windshield Scraper

Flashlight

Extra Batteries

Blankets

Sunscreen

Hand-warmers

Extra Chargers
And of course,
Have a Very Happy Thanksgiving!
Other Resources